This valley is our home, pride, and joy, and we cannot wait to share it with you all! Most people recognize this valley for its great skiing locations. While this is part of why this gem is so rare, there is more to our home than this; which brings us to the point of our blog! We are fun-loving valley-living people with a wealth of information, much of which you would not find in your ordinary travel blogs. All we want is an avenue through which we can divulge these details to you, our dear readers. Get to learn more about Vallée de la Tarentaise, and lose yourself in the world of possibilities.
Why trust us?
With the many sites on the web, why would you come to think of us as a trusted source? After all, you could very well easily go online, search through a few sites and come up with an idea of what our valley is all about. Well, we have lived the experiences that we share. We have been down to the nooks of the valley, skied on the mountains, scraped our knees as we headed up the alps, looked down at the valley, and relished every minute of it. We are not telling you about possibilities that we have not had the pleasure of living. Instead, these are our experiences, those of our families, our acquaintances, colleagues, and friends. It is a collection of stories, enabling you to experience the thrill of this amazing valley from someone else's eyes. And should you choose to come down to the valley and have some fun, we also give you a list of areas you would enjoy the most.
Who are we?
Quentin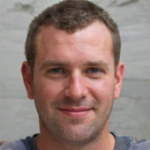 Growing up in the valley with my siblings felt like a dream. My father worked in a ski resort, and every season, he would take me there with him, where I would get to watch people try skiing. As I watched them gracefully move down the slopes, I would picture myself doing the same, breathing in the fresh, crisp air. It was not long before I got into skiing, but that is a story for another day. Even when my career stalled, I could not imagine leaving the valley. I stayed on with my friends and together, we set up a business that not only helped us stay afloat but also keeps us busy when tourism is not at its peak.
Lucas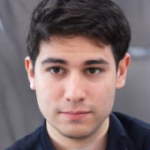 I, and my sister Sophie, grew up in Bordeaux. From an early age, we always marveled at the wonders of snow. We had this neighbor who had interesting stories about skiing in the alps. All we could do was hope that one day, we would have this opportunity. In boarding school, I met Quentin who was from the valley I had heard so many stories about. I could not help but question him about his life and interests any chance I got. Luckily, he did not mind my endless questions, and during the holidays, he invited my family and me to spend a week with him in the valley. Needless to say, Sophie and I could not imagine living anywhere else. When we eventually came up with a business project together, it was clear to us all that fate would once again bring us together after so many years of being apart. And no, I do not ski, but I enjoy being in the alps.
What will you gain?
Other than interesting stories about the alps and France in general, we will also give you an in-depth view of what the valley has to offer. For example, you have probably heard of Tarentaise cattle, but do you have any idea what they are? These are some of the exciting topics we will cover as we take you through exciting things you can do in the valley. The goal is to help you see the valley for what it is (oh, what a breathtaking sight!) and for what it could be. So, join us on this journey, close your eyes and let imagination and reality merge into one fantastic picture!