Leather wedding anniversary - Why, When, How to celebrate it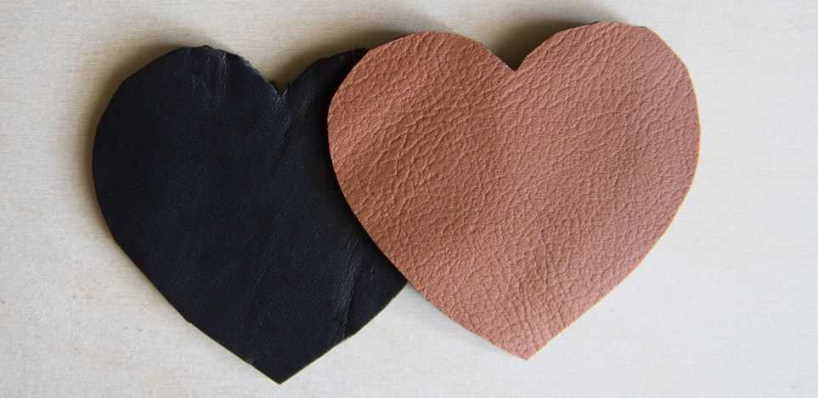 Has it been three years since you said 'I do?' Truth be told, the third anniversary seems to go by like that. People seem to concentrate more on the 5th, 10th, and 15th anniversaries going onwards. Anything divisible by 5 seems like a huge deal, which somehow downplays the importance of even smaller milestones. Well, here is the thing. Your third anniversary is just as important as a diamond anniversary, for without getting to 3 years of wedded bliss, you would not reach those fives.
Why leather?
It's quite interesting that couples gift each other with leather for this milestone. How does it tie into your marriage? Think about it. Year one is about getting to know each other and probably spiraling after realizing your partner is not who you thought they were. In year two, you are still coming to terms with the differences and finding compromises to help you get along. By the third year, you have a lot to deal with, not just personally but also financially. Maybe you are buying a home, having a kid, or moving your parents to a home for the aged. Your financial strain is taking a toll on you.
It is during this year that couples realize that the honeymoon phase is slowly coming to an end. The tests seem to be lining up by the day, and you start facing some pretty hard trials. This does not mean that you fall out of love, but rather, you start facing the issues together. Leather is not only strong but also flexible, like your marriage at this time. You start learning how to have each other's backs by stepping back when needed, comforting each other, and guiding the marriage in the right direction.
The third year is the opportune time to build a solid foundation to help you get to that diamond anniversary one day. Leather lasts longer than human beings, which symbolizes how strong your marriage will be over the years.
Gift Ideas
While modern gifts have come into play to take the place of traditionally all-leather gifts, you can still incorporate some leather in your gift. Sometimes, sticking to tradition is the most romantic way to celebrate a milestone. However, you are always free to forge your own path.
For Him: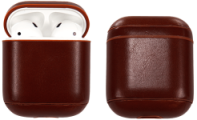 Leather AirPod Case - How often does he lose his AirPods? Even if he does not, he would appreciate knowing where they were when needed. Given the practicality of this gift, he would love it.
Toiletry Bag - Your man can also have his toiletries stored in a small package of which he can be proud. The next time you are going on vacation, he will probably be over the moon stacking this kit into his case.
Leather Flask - Drinking out of a flask has a classic feel to it, which can be enhanced if the flask has a leather casing. How cool will this be?
Leather Wallet - You probably think that this might be too much of a cliché. Well, there is a way around it. You can get him one with some tech features. Now, that's a level up!
For Her: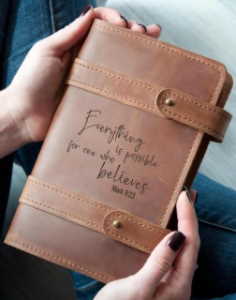 A Tote Bag - How many women would say no to an elegant yet simple design that works for work, outings, and even light traveling? If she's all about practical yet sleek options, this will work.
Leather Journal - Sometimes, writing down feelings is the best way to deal with what's happening, rather than lashing out at strangers (it happens). Help her pen down her inner thoughts by getting her a place where she can safely record them.
Leather Bracelets - Accessories do not have to be blingy for your partner to make a statement. Subtlety also pays off a great deal, as she can wear the bracelet to work, lunch with friends, and even date nights.
Leather Clutch - Speaking of items that can transition from one setting to the other, how about a clutch bag? She can take it with her almost anywhere without losing her simple yet elegant sense of style.
Travel Case - And if you want to make a huge statement on this day, how about a leather case she can use the next time you go on holiday? If she's all about organization, get her one with several compartments.
Anniversary Ideas
What can you do to make the day special other than gifting each other? Get creative and tune into what you both like. You can borrow and improve on these ideas:
Go dancing- when is the last time it was just the two of you swaying to the music and staring into each other's eyes? Maybe it has been too long, and now is the time to reconnect.
Date night- have someone take care of your responsibilities, put your phones away and spend the night relaxing and catching up with each other (PS: work and family should take a backseat in this conversation).
Spa day- you can either pamper each other or book a day at your favorite spa and spoil yourselves with body scrubs, wraps, and massages.
Whatever you set out to do, have fun!