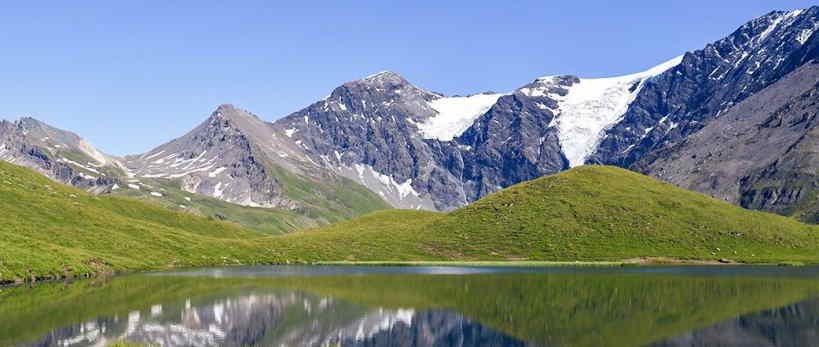 Set in the heart of the French Alps, this valley in France's Savoy region has fast become a household name, with people recognizing and applauding its ski resorts. But there is way more to it than this. Picture this. A valley with slopes coursing through 1,400 kilometres of snow, coupled with 600 ski lifts and a breathtaking view. Imagine snow that remains intact even through the summer months, with thousands of people ploughing through the white wonder. Giddy skiers moving up and down the slopes, unable to keep themselves from falling in love with the endless white expanse. That is Tarentaise Valley for you. While much is not known about this valley (which we intend to change), many people are familiar with its towns and villages. These are home to ski resorts that rank high among the world's most popular destinations. And it's not just for the snow that remains cold and crisp even in summer (though this helps) but also for their impeccable features.
Outdoor Activities
The valley is more than ski resorts and happy vacationers. It is picturesque with a range of activities in which one can indulge. For example, did you know that we have a national park? This extensive setting is a haven for flora and fauna, with rare flowers growing in it, adding to the valley's appeal.
Tarentaise National Park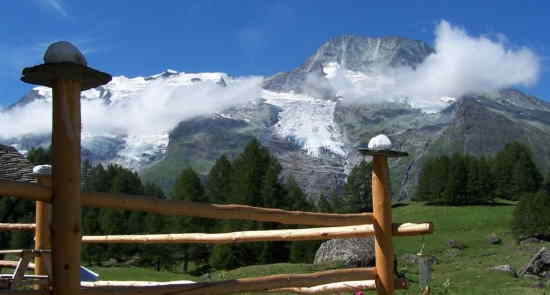 And if you are an animal lover, there are tons of chances to stare at the wildlife as they slowly graze around the park. Bird-watching in the valley is another way to spend your time. Plus, you will likely spot a bird that you have not seen before. To all the bird-watchers out there, this might be the chance you've been waiting for you to get ahead in your research.
Hiking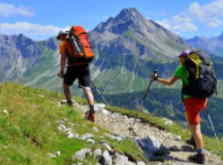 There are also countless hiking trails in the valley. Interestingly, most of these routes feature a lone path resulting from local farmers and animals plodding the routes since time immemorial. As you make your way from one side to the other, it feels like you are taking a walk down memory lane. Quite fascinating!
Biking
Other than walking, how about biking through the trails? The mountains area is quite expansive, and walking would not allow you to catch all its beauty. Biking is an easy way to explore the area, taking in the sights and covering more ground. With thousands of kilometres to cover, you would not tire of moving around or be at a loss of what to do next. There's always some new route to try.
Swimming
Getting a dip in the pool or ocean is one thing, but swimming in a mountain lake is another thing entirely. As you immerse yourself in the cool waters surrounded by mountains, it almost feels like a rebirth. The cool of the water clinging onto you as some shimmers of sunlight beat on your face surrounded by a serene quietness might be what you need to recharge. And even if you will not swim, you can always enjoy the view of the water. Photographers, this would be a great time to showcase your skills! How about kayaking? If you are not in the mood to get yourself wet, moving around in a kayak would be another way to enjoy the water. While you are in there, you can throw in a fishline and see if you will have some dinner by the time you get back to the shore.
Rock Climbing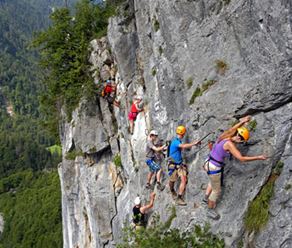 Hello, with all these mountains around you, what would keep you from trying this fun activity? The risk factor adds to the thrill of the fun, though you should always be careful and follow what the guide says (we have stories that would raise the hairs on the back of your neck). As you make your way up, you can catch a view of the beauty all around you. And if you want an even better experience, head on to our next suggestion!
Paragliding
Have you ever tried this? We have, and we can assure you that it is not overrated. It takes a while to get over the initial fear (especially for people who have a height aversion). However, once you have gotten over this, you can enjoy the feel of the wind against you as you look down at the expanse of the valley. Truth be told, compared to the aforementioned ways of delighting in the valley's beauty, this would be the most effective. After all, you get to glide above all these amazing features literally.
Camping
What's more outdoorsy than camping in the wild? And with Tarentaise, you really would feel like you were starring in a movie, given the serenity and far-apart nature of the establishments. A few kilometres away from your resort should land you in an uninhabited space where you can put your survival skills to the test. Plus, you can always try the mountain refuges to add to the thrill.
So, where should you start? Well, the valley has three main regions. The lower Tarentaise which stretches from Albertville through to the Moutiers, the middle section from the Moutiers to Bourg-Saint-Maurice, and the upper section ends at the Iseran Pass. All these sections enable you to enjoy the above activities with the following added features: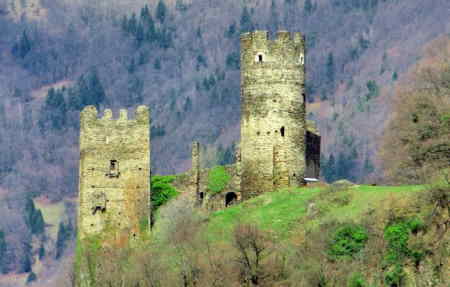 The Lower Section - This area is highly developed and features a dual carriageway that links its start and endpoints to help skiers get to the resorts. It is also home to a medieval village (Conflans) and castles (Chantemerle, and Feissons). If you want to take a walk down history, these landmarks would be a great place to start.
The Mid Section - With its elegant buildings and awe-inspiring cathedral, this area makes for a perfect midsection, joining the more developed area of Tarentaise to its serene part. Sprawling roads lead you towards the mountains, enabling you to enjoy impressive views as you get closer to the goal. You also move through tons of small villages on your way up, such as Tessens and Vulmix.
The Upper Section - Finally, you get to the most outdoorsy part of Tarentaise, with lakes, glaciers, forests, and waterfalls all around you. The climb slowly starts, long and steep, but sure to get you to the promised land where the mountains stand covered in white.
We won't even try to underplay the joys that await you in this region. Enjoy your trip!