More about the resorts in Tarentaise Valley and how you can have a good vacation.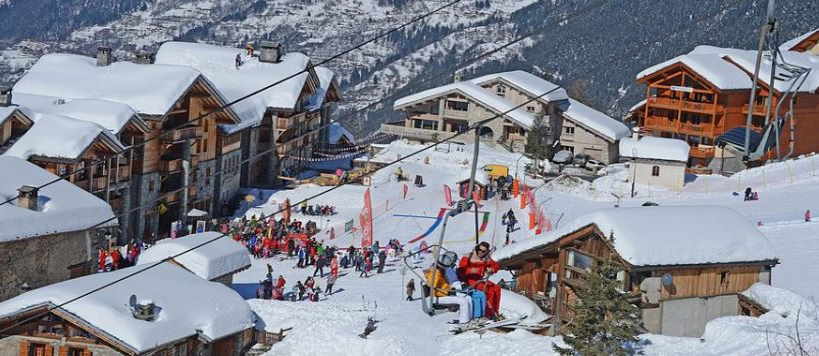 Congratulations on your upcoming trip to the French Alps! The thrill of a lifetime lies ahead. One of the main things skiers think about is accommodation. You always want to know that you have made the best decision not only for you but for your fellow skiers. Today, we will cover some of the main determinants when selecting a resort as well as the most popular destinations in the valley. Here goes:
Considerations
Size
If you are traveling with a group of experienced skiers, it is always better to go with large resorts that offer a wide ski area. But when trying skiing for the first time, you will want to start with resorts that offer smaller slopes to help you get the hang of things.
Guides
You'll want to check that you can get a guide who speaks your language to enable you to be safe while on the slopes. As much as you may have a great deal of experience, miscommunication can end up putting you at risk of harm.
Transfers
How long will it take for you to get to the resort? You might want to consider this before spending hours on the road itching to get to your room and unpack. If you can get a shorter transfer time by liaising with the resort, try and do this.
Accommodation
How safe is the area around the resort? Are there amenities close by? How many guests will be in the resort? You need to understand what you can expect at the resort to avoid any disappointments or general frustrations.
Activities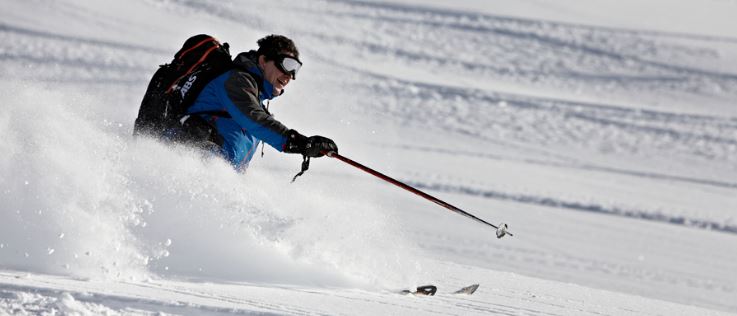 What more can you do other than skiing? While skiing is a primary activity, you might want to engage in more activities, whether you are winding down for the night or getting psyched for something outdoorsy.
Value
How affordable is the resort as per your budget? Also, will you get value for your money? You might find that you are spending a lot of cash yet getting similar services to people spending way less than you are.
How can you get answers to all these questions? Well, this is something some online research can help you work out. Plus, you can also talk to loved ones who have skied at the valley and get their take on this. Another alternative would be to engage a travel agent you can trust to offer you an unbiased opinion.
To help you with this, we have compiled a few resorts that may catch your eye:
TIGNES
This high-altitude resort allows you to enjoy up to 300 kilometers of ski runs. Imagine that! And that is not all. It also boasts of one of the best snow records in all of Europe, and you do not need to worry about dwindling snow heights. Many skiers choose it for its impressive connected pistes and off-piste runs. Plus, you can access it any time of the year, enabling you to get your ski on as you like.
This resort would be a good choice for people who like vibrant nightlife as it has four nightclubs close-by. Eating out is also possible, thanks to the wide selection of eateries in the villages. Additionally, you can go ice-skating on the lake, dog-sledding, ice-diving, or play bowling at the sports center. And when you want to have a cool dip, you can always immerse yourself in the swimming pool.
LA PLAGNE
Did you know that this resort was home to the bobsled run featured in the 1992 Winter Olympics? This fun fact drives people down to the resort in throngs, hoping to get a thrill of the 1.5-kilometer track. You can book in advance to get a feel of this.
For family ski trips, this would be a great choice. It encompasses 11+ villages, enabling you to choose what meets your vacation needs and budget. You can even find an apartment to rent at any time of the year, thanks to the region's year-round skiing capability. The center is the main resort area, where you can find bars, eateries, and shops.
There are tons of pistes to enjoy, enabling you to cover a wide area. And with the chairlift system, it is now possible to enjoy an extensive range of off-piste areas, terrain parks, and cross courses.
ST MARTIN DE BELLEVILLE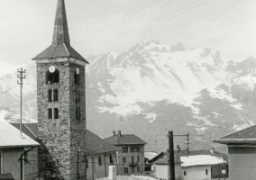 Who can say no to the charm of a village set 1450 meters high, which still boasts of a 16th-century church? If you are looking to get away from urban life and enjoy some downtime with your family, this would be a great choice.
It features long and easy pistes suited for people in beginner to intermediate levels. For people still getting the hang of skiing, this would be a good start. On the downside, its nightlife is not quite as interesting. However, it more than makes up for it with its serenity and interesting range of small local shops.
Other popular choices include Courchevel, La Tania, Les Arcs, and Meribel. Enjoy your trip!